The 1st Quarter of The Sentinel magazine has been mailed out. The electronic version is available for download.
Fostoria Iron Triangle - We now have a direct link to the Fostoria Rail Preservation Society in the "Other Railroad Sites" link in the lower left margin of our home page. From this link, you can keep up to date on the progress that is being made to develop the Fostoria Iron Triangle as one of the premiere train watching sites in B&O territory. Check it out. Come back often to watch the progress. Fostoria has always been a friend of the B&O Railroad Historical Society and as a result, the western contingency of our Society has had numerous western mini-cons in Fostoria. We have some short videos in our Showtime link that provide some train shots from recent mini-con's held by the B&O Railroad Historical Society in Fostoria.
Did you know that we have several ways you can receive your quarterly magazine, The Sentinel? You can get your copy the traditional way by hard copy through the postal service. You can opt for a digital copy in place of your hard copy. Or, you can now opt for both methods of delivery for an additional fee of $10.00. To find out more about your delivery options for our magazine, The Sentinel, go to our Sentinel link.

---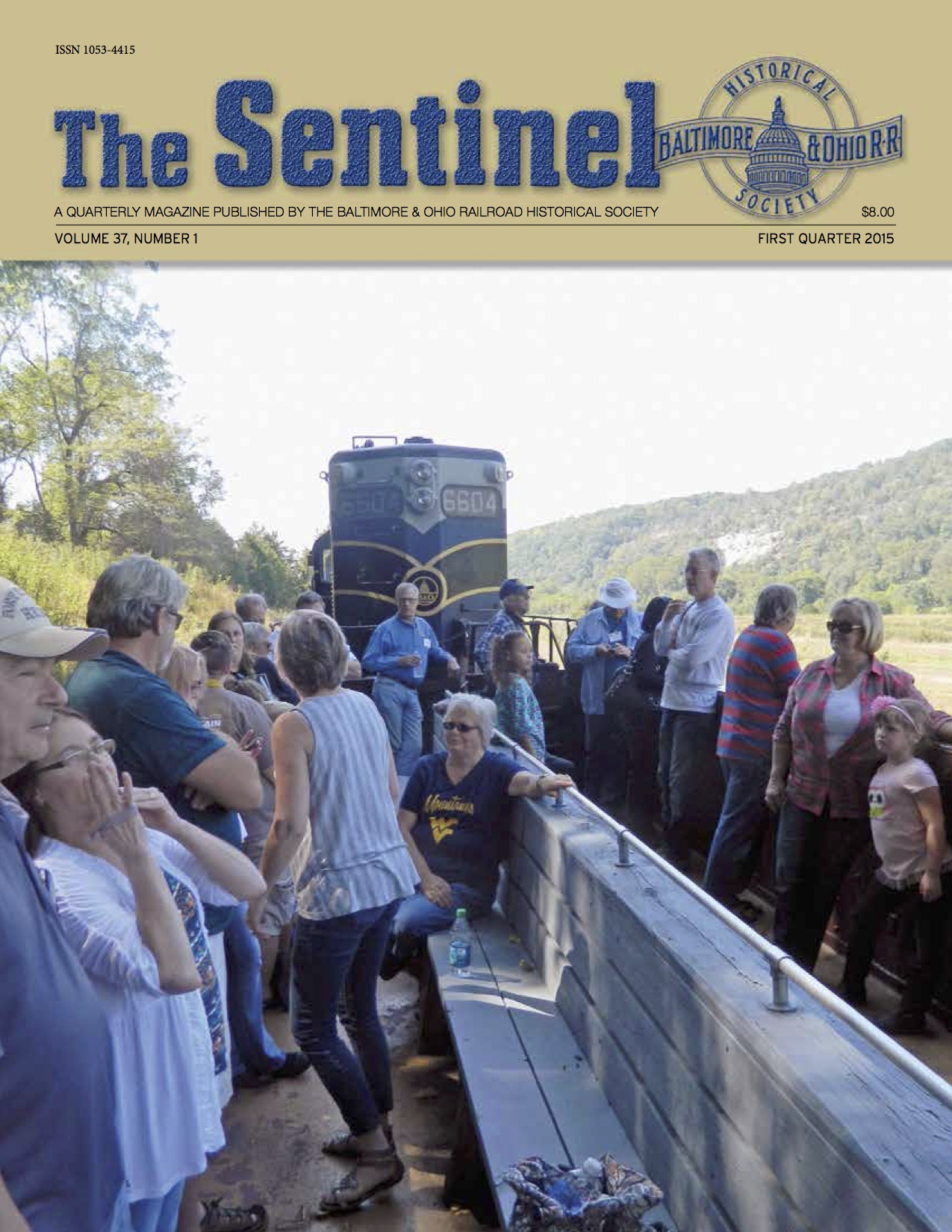 The 1st Quarter, 2015 edition of The Sentinel is now available for sale. This edition contains articles on B&O in Seymour, Indiana, a revisit of our 2014 Annual Convention in Cumberland, and a discussion of B&O Passenger Service to the Southwest. To purchase a copy, please see stock # 60371 in the Sentinel link in our Company Store.

Here are some price reductions just made for the new year 2015: the 2015 Society calendar (stock # 22015) from $12 to $10; the 2012 Sentinel magazines (stock #'s 60314-60344) from $8 to $5.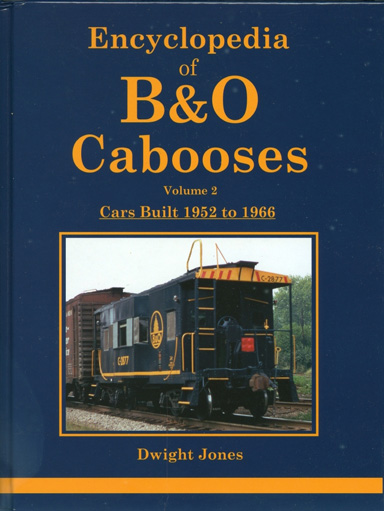 Encyclopedia of B&O Cabooses, Vol 2, Cars Built 1952 to 1966, by Dwight Jones. Hardbound, 176 pgs. Covers the I-17, I-18, and some related models, including photos, diagrams, lists, and notes of differences. Color photos at back of book. Also ancillary subjects as paint/lettering, trucks, and chapters on the DuBois Shops and International Car Co. To see more information about the book, or to purchase your own copy, please see stock # 10145 in the Books link in our Company Store. To see more photos from this book, please click on the photo at the beginning of this paragraph.
B&O N-34 Covered Hoppers available for advance orders. These covered hoppers are expected for delivery in December 2014. The first 100 N-34 Covered Hoppers (630400-630499) were built in the Spring of 1940. The second batch (630300-630399) were built in the Summer of that year. All N-34s were retired by the 1970s. There are 6 known schemes, which are presented in this run. All models are RTR HO scale with etched metal roofwalks, wire grabs, metal wheels, and Kadee couplers. These covered hoppers must be ordered separately from an order form displayed by clicking on the photo to the left. Print it out. Fill it out. Mail it in along with your payment to the address provided on the form. These excellent models can also be seen in the Models link in our Company Store.